"Find Your Voice" (video series)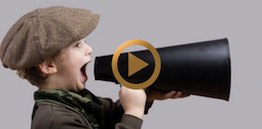 Why are you here…on this planet? Why did God make you and put you right where you are, with all your particular traits and talents? And, if you are a Christian, why in the world is He leaving you here if you are already saved? Watch the video series that answers these questions and 'Find Your Voice'!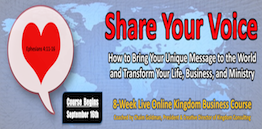 Registration is NOW OPEN for our ground-breaking, Biblically-based live online business course. Bring your unique message to the world and transform your life, business, and ministry, with Chaim Goldman as you Kingdom coach! This 8-week course begins September 16th, so check-out the curriculum, enroll now, and join the "Share Your Voice" community!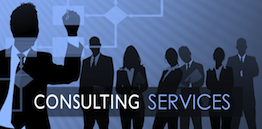 Educate, Equip, Empower, Encourage. Maybe not the words you'd expect to find at the top of a list of professional services, but that's what we aim to provide our clients. At Kingdom Consulting, we help you discover and express God's full purpose for your life, your business, and your ministry.