Walking in Your Calling
Just Got a Whole Lot Easier
So God made you, and then He saved you, and then He left you here to figure out what to do next?
Does that make ANY sense?!
Do you think the Creator of the Universe took the time to draw you into His Kingdom, but has nothing important for you to do?
Or maybe you believe that you are not worthy to serve Him? Or quite possibly that there are plenty of other Christians around to get the job done, so what does He need you for?
It's time to grasp the reality of the situation…as you, YES YOU, have come into the Kingdom for such a time as this!
It's time to Share Your Voice…in your Life, your Ministry, and especially in your Business!!
Yes, I Know…
As a Coach, I hear all kinds of excuses….um, ah…I mean "reasons" why Christians don't walk in their callings, and become almost silent about their faith when out in the marketplace.
The primary one is that they just aren't sure what their calling truly is.
After that, there's the usual laundry list of obstacles that we pretty much all experience: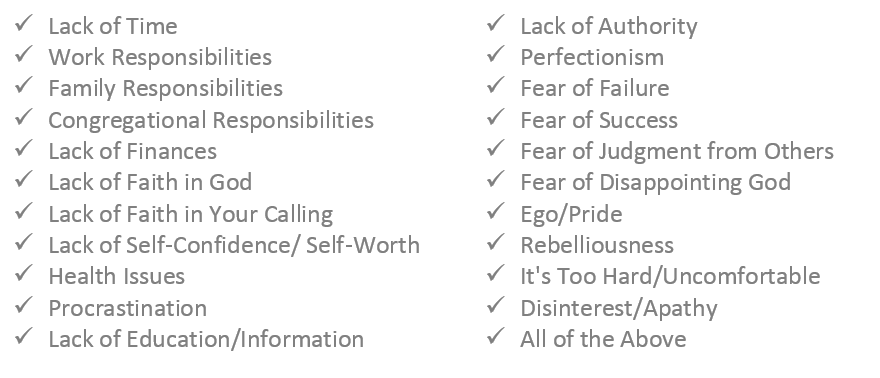 Sound Familiar?  I'll bet!  
But how do you think God sees your situation?
And what does He want you to do about it?!

For Such a Time as This!
My name is Chaim Goldman, and if you are a follower of Jesus who wants to walk in your calling and serve God in every area of life -- especially in your business and ministry -- I can help.
I'm a Kingdom Business Coach, but you probably have no idea what that means, so let me explain….
My unique calling, the reason I came into the Kingdom for such a time as this, is to help fellow Believers in Messiah uncover their unique callings, and walk them out by sharing their special light in this dark and dying world.
Professionally, I'm a serial entrepreneur, TV producer, businessman, marketing expert, sales professional, writer, teacher, trainer, and coach (and a bunch of other things).
Personally, I'm a husband, father of six, and a Jewish Believer in Jesus. (I call him "Yeshua" most of the time, but you know Who I'm talking about. ;-) )
So, in which of these many things should I serve the Kingdom?
"Every last one", right? And so should we all!
My coaching system was developed during my own decades-long, struggle-filled journey as a Believer and Businessman, and was honed though teaching, counseling, discipling, and coaching thousands of others.  It's specifically designed to help you overcome the many challenges mentioned above, and achieve the results you and our Father so desire!
For such a time as this!!