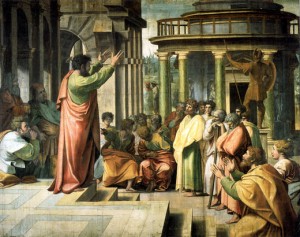 "Preach the word! Be ready in season and out of season.  Convince, rebuke, exhort, with all longsuffering and teaching." 2 Timothy 4:2
This time of year, many people are proclaiming their take on what the "reason for the season" truly is.
Whatever your opinion, Paul's words to Timothy remind us that WE must be ready in all seasons to bring the word effectively.
He further instructs his young disciple, "Be watchful in all things, endure afflictions, do the work of an evangelist, fulfill your ministry."
As Christians around the globe celebrate the birth of Jesus, all of us who call him "Lord" need to consider what OUR ministry truly is.
Where do we fit into the Body of Messiah? What special message has our Maker given us that we are to evangelize?
Thankfully, I've found my specific calling….and it's to help other Believers walk in theirs.
Now, as I work as a professional business coach, hiring me to consult with you one-on-one is a pretty pricey investment. (An excellent investment, I must add, but not for everybody.)
I want to help everyone in his or her Kingdom calling, but since there aren't enough hours in the day (or in my life) to do that, I decided to develop and offer super-affordable group coaching.

Well, I just finished taking our first class of students through this 12-week "Share Your Voice" Kingdom Business Course, and it's being rereleased on January 1st.
If you are not yet sure what your calling is, or are feeling stuck, or unequipped, please consider joining me and other Kingdom-minded Believers for this transformative coaching and training.
Now, I'm not willing to just give it away for free, as this is the work of my hands and the gems of my 30 years of professional experience. Also, I have found that when people get something for nothing, they tend to value it at "nothing" — which makes my coaching meaningless to them.
But, I do want everyone who is willing to make an investment to be able to afford it…
So, on top of the already super-low tuition, for a limited time there's even a big discount for "early birds":
I know this is a very busy time of year of most everyone, but when you have the chance, please CLICK HERE:  http://Kingdom.consulting/ShareYourVoice
to learn about "Share Your Voice", including checking out the student testimonials.
I believe you will really appreciate it.
Wishing you a blessed season of preparing to be "ready in season"!