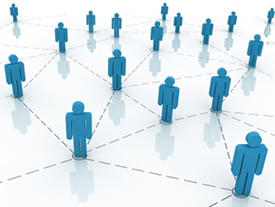 Question
Hey Chaim, I am on a Widows 8 system. I have a JVC HD SD Memory Camera and when i transfer the video it goes into iTunes. From iTunes I try to edit the m4v file with windows video maker. But windows video maker can't recognize the file. How do I solve this issue. Thanks Brad.
My quick answer is: Get a Mac!
OK, so maybe I'm not the "Video Production Oracle" that I like to consider myself, but I think that's a darn good answer anyway!
Seriously though, what you are asking is a very specific technical question about what seems to be glitch with a specific combination of hardware and software, and this is when all video pros turn to internet user groups. (As an Avid non-linear editor, we tap into a 20-year experience base of hundreds of thousands of Avid editors right from our desktop whenever we get stumped with one of these tech anomalies that just suck.)
So, have you tried tapping into the community of "Windows 8 OS, Windows Movie Video Maker, JVC HD Memory Card Camera" users by either Googling the keywords of your problem, or finding related user groups and doing a keyword search inside them? If not, then this is your best shot. If so, but you've found no relief, keep trying.
And if all else fails, go back and take my original advice at the top of this post. You'll be glad you did!
Happy hunting!
Oh, and for those of you unfamiliar with the lovely Yiddish word "Tush" (or "Tuccas"), I'm not referring to the ZZ Top song.   (Wow, am I 'dating' myself, or what?!)
Coach Chaim Goldman

For such a time as this!