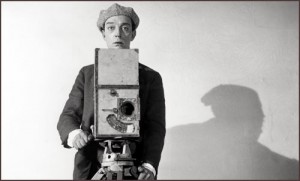 OK, very naturally, as many of you have almost no knowledge about producing a video, I am getting very generic questions all the way from "what camera should I buy" to "how do I upload content". That is very cool, but…
Ever heard of NAB? It's the yearly National Assoc. of Broadcasters Convention held in Vegas every April. (www.nabshow.com) For people in the TV and videobusiness, it's like visiting Disneyland, especially if you are going with a sizable immediate purchasing budget. I mean, talk about a toystore.
It is literally so big, close to 1 million square feet of exhibit space,  I don't think it is possible to even visit every booth if you walked it morning to night for the 4 days of the expo. More than 100k people attend, 25% are international visitors, and $50 billion of revenue is generated to exhibitors as a direct result of the show.
Why do I mention this? To make the point that the video/audio/multimedia production business is so vast, with so many products, that it's impossible for any one person to know every piece of equipment, how it works, how it compares with its competition, how to troubleshoot it, and on and on. Yes, impossible even for me, your trusty video expert.
So, while I will not shirk away from making suggestions about specific hardware, software, and procedures, I will be more focused on helping you to learn the basics of production….the principles that stay as technologies come and go.
That said, if you are already attempting to produce video, and have specific (not general) questions to ask, then by all means….ask away!   Please do so using a ticket at our Help Desk.
Coach Chaim Goldman

For such a time as this!